Expertise, Experience, and Vision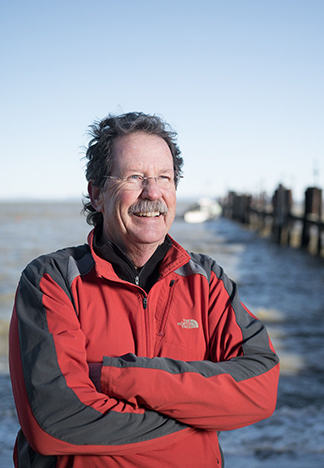 Brian Baird
President
Brian Baird is an Ocean and Coastal Policy Advisor. Currently he chairs the Marine Protected Areas Federal Advisory Committee and serves as President of the Coastal States Stewardship Foundation. He previously directed the Ocean and Coastal Program at The Bay Institute (TBI) in San Francisco and served for 18 years as the Assistant Secretary for Ocean and Coastal Policy under California Governors Wilson, Davis, Schwarzenegger, and Brown.
Brian was the chief writer of California Governor Pete Wilson's 1997 ocean management strategy and for California Governor Arnold Schwarzenegger's 2004 ocean action plan. He helped create and staff the West Coast Governors' Alliance (now West Coast Ocean Partnership), advised the California Ocean Protection Council, and served on the California Coastal Commission and other state and national boards, commissions, and ocean advisory committees.
In 2007 to 2008 Brian chaired the national Coastal States Organization. He was later appointed by the White House to serve as an advisor to the National Ocean Council after nomination by the Governors of California, Oregon, and Washington. He created the international conference – California and the World Ocean – held in 1997, 2002, 2006, and 2010. Brian received formal recognition of his ocean protection work from the California State Legislature and the California Congressional Delegation in 2011.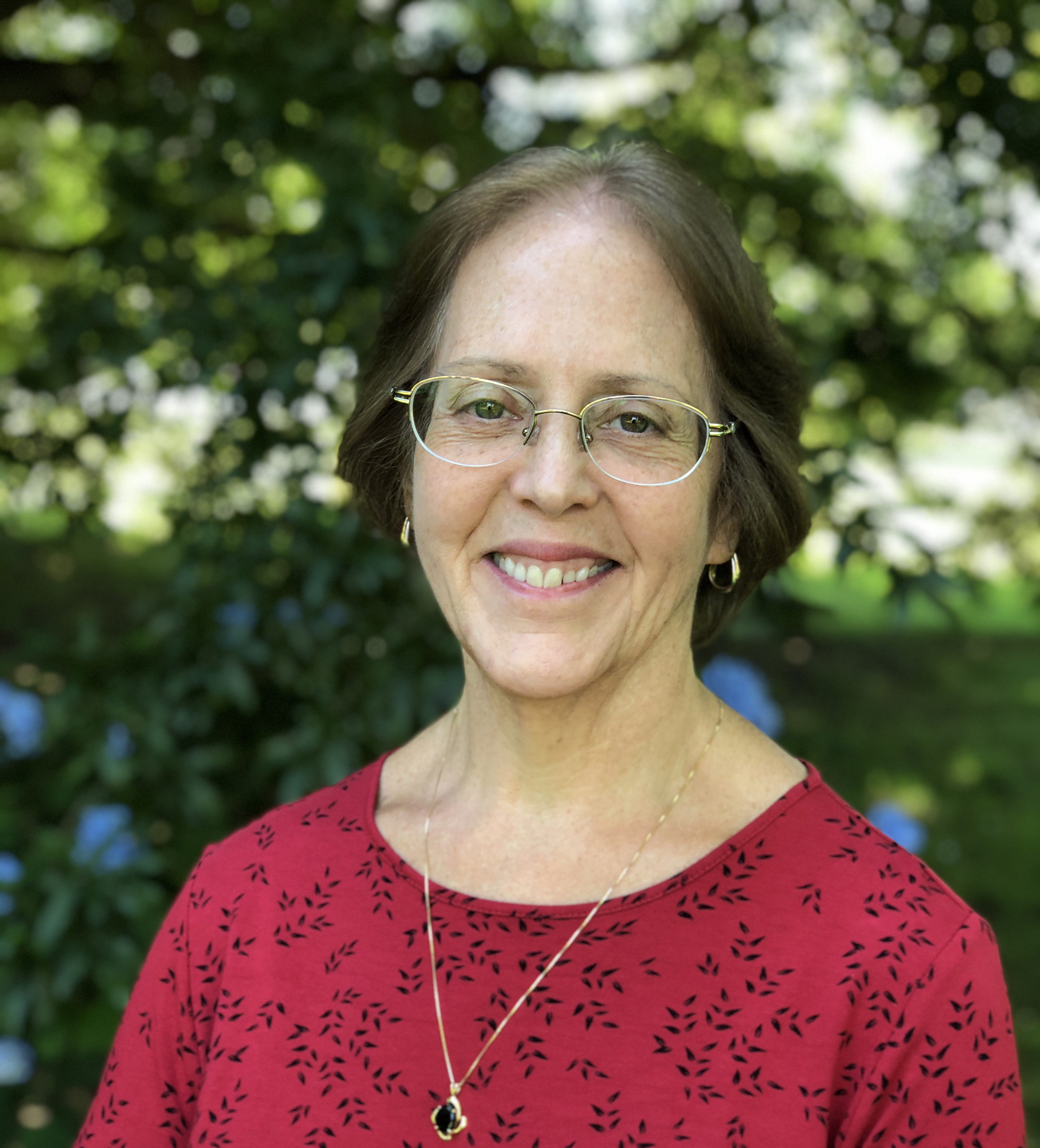 Gwynne Schultz
Vice President
Gwynne Schultz has more than 30 years of experience in coastal and ocean resource management and policy issues.  During her tenure with the Maryland Department of Natural Resources, Gwynne led Maryland's efforts to establish the multi-state Mid-Atlantic Regional Council on the Ocean (MARCO) and served as a founding Management Board member and past chair. She was also the State Co-lead on the Mid-Atlantic Regional Planning Body (RPB) during the development of the Mid-Atlantic Ocean Action Plan.  The RPB was honored as a recipient of the 2017 Peter Benchley Ocean Award for "Excellence in Solutions." Gwynne currently serves as Vice-President of the Coastal States Stewardship Foundation.
Gwynne previously directed the Maryland Coastal Program, the State's Nonpoint Source Pollution Control Programs, the Maryland Coastal Bays National Estuary Program, and the Chesapeake Bay National Estuarine Research Reserve-Maryland Program.
For over two decades Gwynne represented the Governors of Maryland on the national Coastal States Organization (CSO) serving on the Executive Committee representing the Mid-Atlantic region and chaired CSO's Coastal Zone Management Act Reauthorization and Water Quality Committees.  Gwynne also served as the Maryland representative on the Department of Interior Outer Continental Shelf Policy Committee, was a member of the Bureau of Ocean Energy Management-Maryland Renewable Energy Task Force, and served on the Environmental Protection Agency's Coastal Elevations and Sea Level Rise Federal Advisory Committee.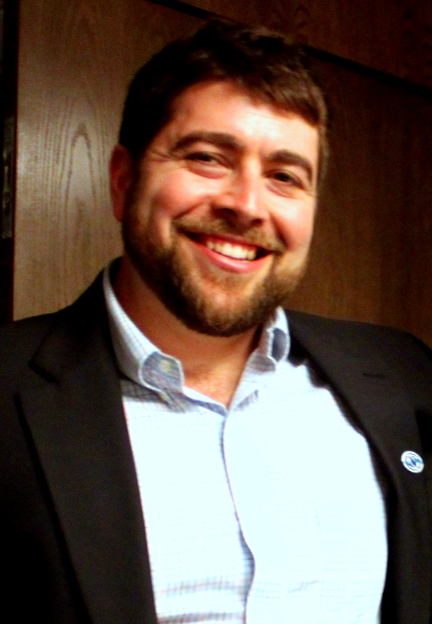 Bradley Watson
Secretary
Bradley Watson is CSO's Executive Director and represents the nation's coastal and Great Lakes states, commonwealths, and territories on legislative, regulatory, policy, and program matters related to the conservation, development, and management of coastal and ocean resources. Bradley is responsible for overseeing CSO's programs, initiatives, and administration, as well as managing staff and serving as the primary liaison with the CSO's Governor appointed delegates. Bradley previously served as CSO's Deputy Director, Counsel, and Director of Coastal Resilience working on a range of coastal and ocean policy issues, leading initiatives focused on intergovernmental collaboration, and cultivating strong relationships with a range of partners. Prior to joining CSO, Bradley served on Capitol Hill as a staffer for the House Committee on Transportation and Infrastructure, as a member of the investigations team for the Senate Armed Services Committee, and as a senior legislative staffer in the United States House of Representatives. Bradley earned a J.D. from the evening program at The Columbus School of Law at The Catholic University of America and an Executive Certificate in Nonprofit Management from the McCourt School of Public Policy at Georgetown University. He is admitted to the bar in the State of Maryland and resides on Capitol Hill.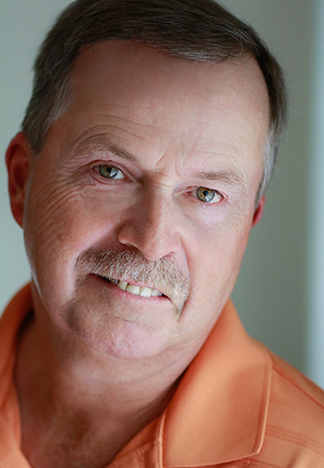 David Keeley
Director
Mr. Keeley has worked in Maine for over 30 years in environmental management, policy development and planning with an emphasis on coastal and estuarine issues. Most recently he served as the Director of the Maine State Planning Office. He also directed Maine's Coastal Management Program for eight years. In 1989 Mr. Keeley assisted in forming the international Gulf of Maine Program and served as an active state representative for 15-years. In 2002 he received EPA's Environmental Merit Award and in 2003 he received NOAA's Coastal Steward of the Year Award for his accomplishments and dedication to ocean and coastal management. In 2004 he departed public service and opened the consulting firm The Keeley Group. The firm offers coastal/ocean policy, strategic planning, and facilitation services.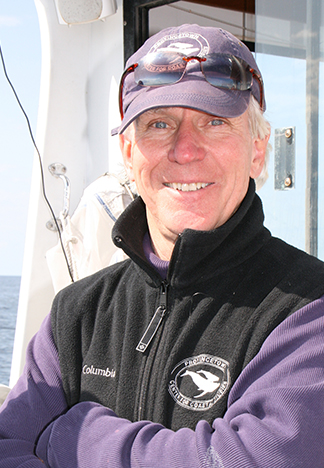 Richard Delaney
Director
Richard F. Delaney is the President of the Center for Coastal Studies in Provincetown, MA. Previously, Mr. Delaney was founding Director of the Urban Harbors Institute at the University of Massachusetts Boston; served as Assistant Secretary of Environmental Affairs in Massachusetts; was National Chair of the Coastal States Organization in Washington DC representing the Governors of 35 coastal states, Great Lake states and US territories on legislative and budgetary matters before Congress.
Mr. Delaney has provided consultations to governments in over 20 countries, regarding coastal and ocean management, capacity building, institutional strengthening, and public outreach. As a member of the International Board of Directors of the Global Ocean Forum, he participated in the Rio +20 events in Rio de Janeiro focusing on sustainable develop and conservation of oceans and coasts and Oceans Day at the Paris Climate Conference, December, 2016.
He serves as vice-chair of Stellwagen Bank National Marine Sanctuary Advisory Council; chair of the Cape Cod National Seashore Advisory Commission and chair of the Cape Cod Chamber of Commerce's Wastewater Task Force.
He has BS in Political Science from Harvard, has completed graduate studies in environmental planning and landscape architecture at the State University of New York College of Environmental Sciences and Forestry and completed a Certificate Program for Senior Executives at Harvard's JKF School of Government.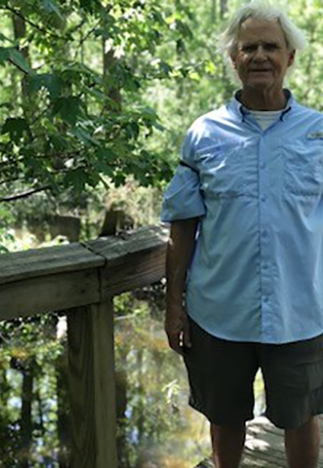 Terry Howey
Director
Dr. Terry Howey is a marine scientist with nearly 50 years of professional experience in marine biology, coastal ecology and wetlands policy and regulation. He earned both a bachelor's and master's degree in marine biology from California State University at Long Beach and a doctorate in zoology and marine science from Louisiana State University.
Dr. Howey's lengthy career in marine science includes experience teaching and conducting research at the college and university level; research as an aquatic biologist for the U.S. EPA; as a scientist with a large consulting company; and administering a state coastal management program. In the latter capacity he served with the Louisiana Office of Coastal Management for 28 years, administering the program for 19 years of that period. Dr. Howey represented the state of Louisiana in the Coastal States Organization for 24 years, 9 of those as an officer and member of the executive committee.
He participated in the establishment of the Coastal States Stewardship Foundation and has served on its board since its founding. Dr. Howey retired from state service in 2012 and now works part time as a consulting expert and expert witness in legal matters related to energy production, wetlands restoration, and state and federal wetlands regulations. He now divides his time between homes in Seal Beach, California and Baton Rouge, Louisiana with his wife, author and poet Dr. Cynthia Levy.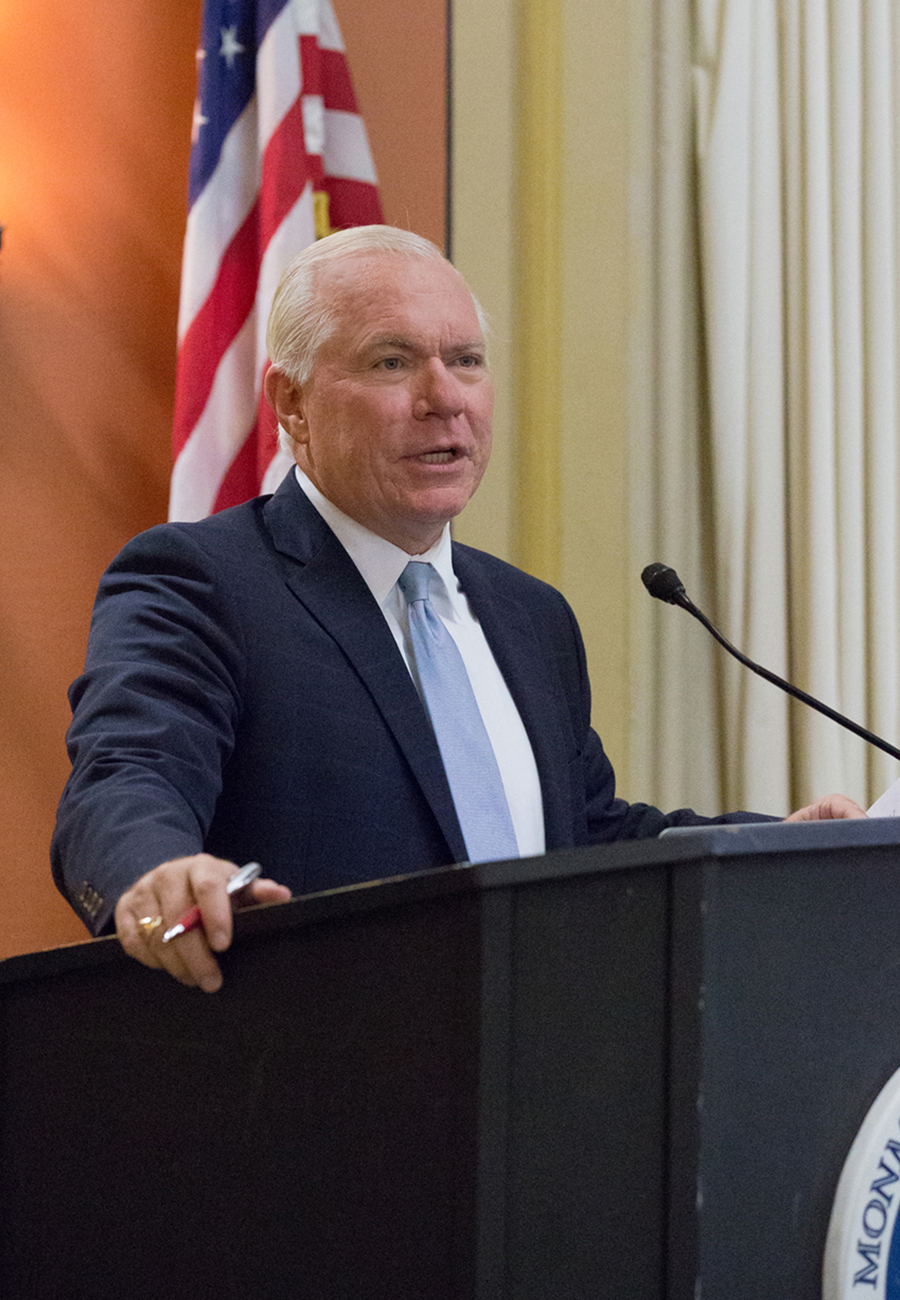 Tony McDonald
Director
Tony MacDonald is currently the Director of the Urban Coast Institute (UCI) at Monmouth University in West Long Branch, New Jersey. The UCI was established in September 2005 to serve the public interest as a forum for research, education and collaboration that fosters healthy and productive coastal ecosystems and sustainable coastal communities.
Mr. MacDonald was previously the Executive Director of the Coastal States Organization (CSO) based in Washington, DC, which represents the interests of the Governors of the United States' 35 coastal states and territories on coastal and ocean policy matters. Prior to joining CSO, Mr. MacDonald was the Special Counsel and Director of Environmental Affairs at the American Association of Port Authorities.
Tony has also practiced law with a private firm in Washington, DC, and served as the Washington, DC environmental legislative representative for the Mayor of the City of New York and Assistant Corporation Counsel at the New York City Law Department.
Mr. MacDonald is a graduate of Middlebury College in Vermont and the Fordham University School of Law in New York City.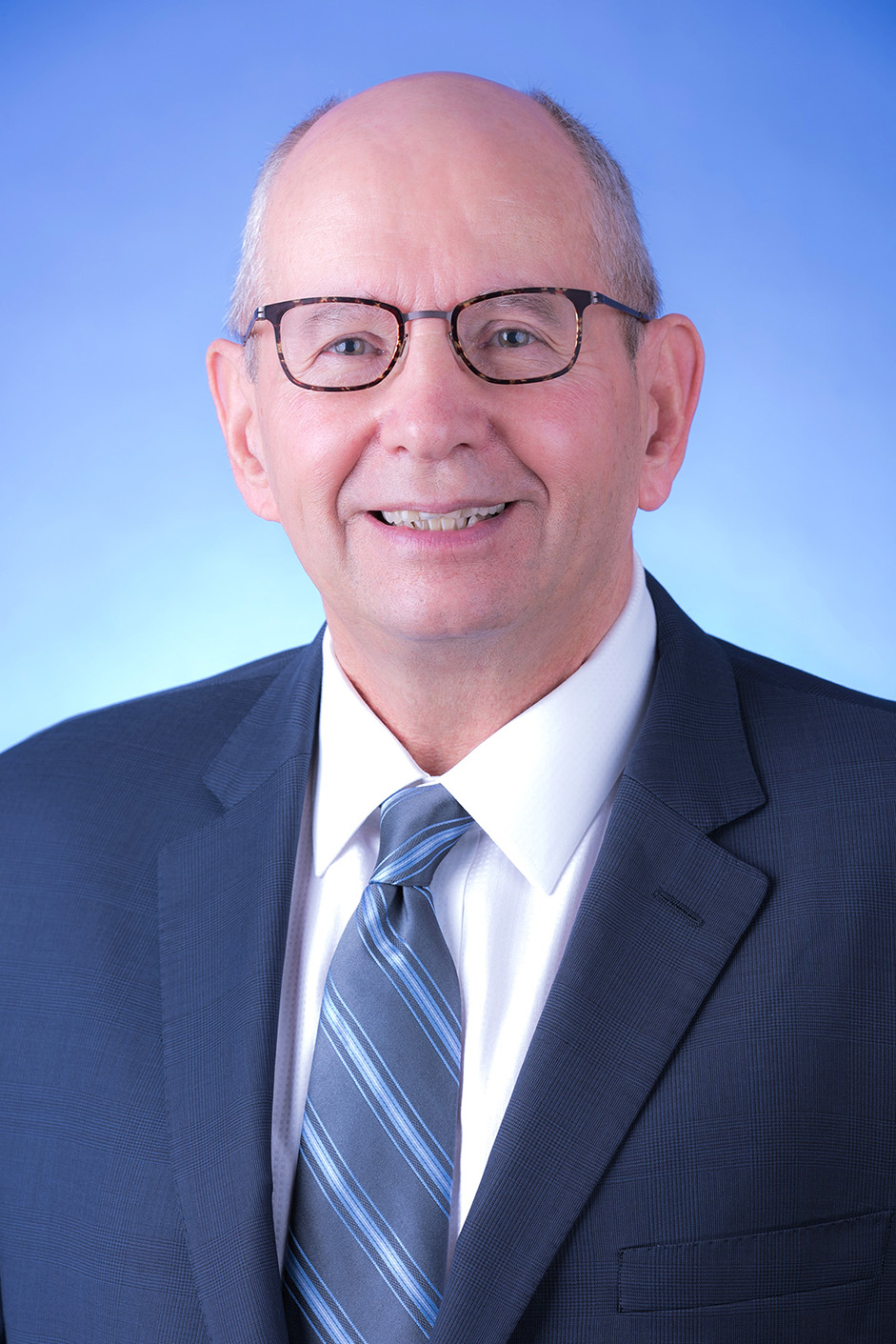 Jim Murley
Director
James F. Murley was appointed Chief Resilience Officer for Miami-Dade County by Mayor Carlos Gimenez in November 2015. Miami-Dade County, in partnership with the Cities of Miami Beach and Miami, joined the international 100 Resilient Cities network in May 2016. Jim previously served as Secretary of the Department of Community Affairs under Governor Lawton Chiles and was appointed Chair of the Florida Energy and Climate Commission by Governor Charlie Christ. Additionally, he served as Executive Director of 1000 Friends of Florida, spent over 10 years with Florida Atlantic University overseeing research on urban and environmental issues, and served as Executive Director of the South Florida Regional Planning Council. Jim is a founding member of the American Society for Adaptation Professionals and Resiliency Florida, a Board member of The Florida Ocean Alliance and the Southeast Coastal Ocean Observing Regional Association, and a member of the City of Miami Sea Level Rise Committee. He is also a Fellow of the National Academy of Public Administration.